Wheel of Life Academy
THE ONLINE TRAINING PLATFORM FOR CANCER PREVENTION & REVERSAL
Paul Leendertse
Author, Teacher, Coach, Pioneer
"When you grow through life or health challenges, you claim not only your health and happiness, but gain priceless wisdom and strength which cannot come any other way.
Becoming empowered from within is what self-healing is all about."
PAUL LEENDERTSE
Get to know us
THE FOUNDER
"My name is Paul Leendertse.
In 2010 my step father who was like a father to me died of lung cancer. He died in my arms.
I was a holistic lifestyle coach at that time and he was receptive to my advice. He tried a variety of approaches I suggested: organic food, juicing, meditation and more.


He also worked with Naturopaths and used other alternative approaches to combatting cancer.He also decided, on his own, to try traditional treatments: radiation and surgery.


Although many of these approaches had minor positive effects (the traditional ones had obvious negative effects too), over time I watched my step dad worsen. When he died, I realized that what I knew about health was not enough.


From that moment on I devoted my life to studying and understanding the Root Cause of Cancer. I could not learn much from books, because I was out to make new discoveries.


Real research is done with real people and my clients with cancer were my teachers. Over 10 years of working with cancer patients in personal settings, I came to understand the root cause of cancer - it is repressed and unprocessed emotional stress or pain that is held inside a person's body.


I learned not only the Root Cause overall, but further, the specific cause of cancer in each region of the body. It was revealed to me by my clients over and over again, all who had similar cancers and at the same time similar life stresses.


I am forever grateful for what my clients helped me uncover. It is because of them, their honest desire and commitment to look deeper into healing that this knowledge can now reach the world."
OUR MISSION
is to help create a world full of human beings that are connected to their emotions, know how to process their emotions, and know how to grow through life-challenges when they hit. They are aware of their needs and how to fulfill them. Our mission is to train skilled coaches who will lead the way to this new Reality - to a Healthy Humanity.
WHAT WE OFFER
TWO LEVELS OF TRAINING
BRINGING THE KNOWLEDGE OF CANCER PREVENTION AND REVERSAL TO THE WORLD
\Learnworlds\Codeneurons\Pages\ZoneRenderers\CourseCards
Empty space, drag to resize
COACHING
Do you need help with cancer or any other health or life challenge? Paul offers online Coaching for Root Cause Identification and Resolution.
CURRENTLY SOLD OUT
PRE-ORDER ONLY
- expected shipping date March 31st -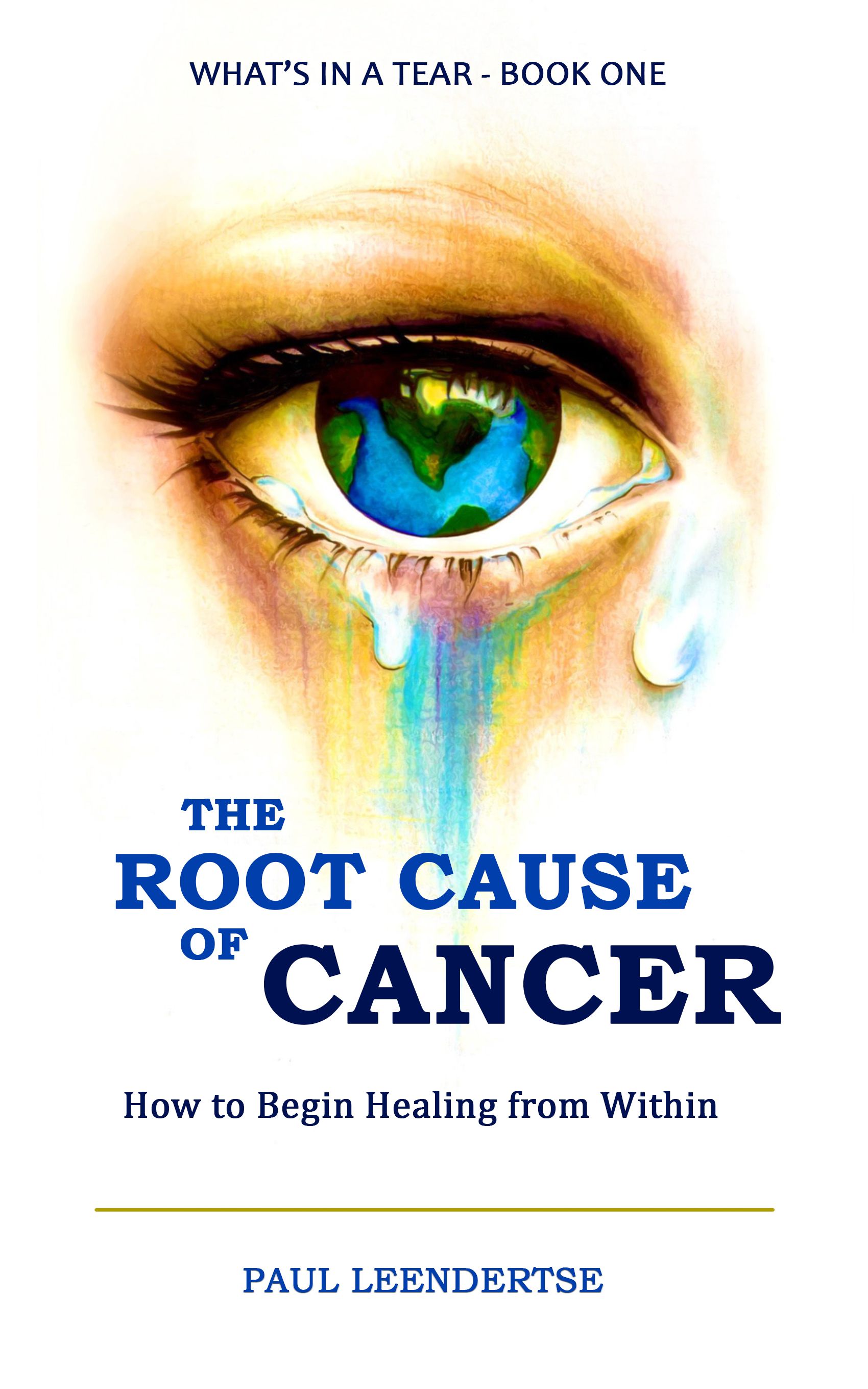 The Root Cause of Cancer is one of the only books in the world not focused on supplements, treatments or 'cures' because none of these approaches, even if beneficial, do not address the Root Cause of an individuals cancer.

You will learn why the the only cure for cancer is within the individual themselves, for important reasons.

Unless a person understands what's really caused their cancer, they can't consciously make the necessary life-changes to resolve it and remain cancer-free long-term.

Destroying cancer, in any way, commonly fails eventually, because the factors that led to the development of cancer were not resolved.

This book is absolutely essential for anyone who is ready to acquire the knowledge needed to understand the physical, mental, emotional, and spiritual factors associated with the cause of cancer.

The author, Paul Leendertse, has been working directly with clients with stage 3 and 4 cancer for over a decade.
TESTIMONIALS
Video Testimonials
FROM CANCER PREVENTION COACH GRADUATES AND PAUL'S CLIENTS
Ovarian Cancer
Reversed
When Anna started coaching with Paul she had stage 4 cancer.
She reversed her cancer and discovered a new, meaningful
life dream.
Anna
CPC Graduate & Paul's Client
Spleen Cancer Reversed
Kristen had Spleen Cancer, which was too large to be surgically removed. She worked with Paul in his retreat and her belly shrunk to it's normal size within 2 weeks.
Kristen
Paul's Client
Lung Cancer
Reversed
Cindy was diagnosed with stage 4 Lung Cancer.
She had only one session with Paul and her Lung Cancer has been gone since.
Cindy
Paul's Client
Endometrial Cancer
Reversed
Sheila had endometrial cancer and came to work with Paul in a retreat setting for 2 weeks. Her cancer reversed as she processed layers of emotional pain.
Sheila
Paul's Client
CPC Testimonial
Founder of Canadian Frontline Nurses
& Trauma Healing Guide
Sarah Choujounian
CPC Testimonial
Hypnosis Therapist and Coach
Rachel Bragg


CPC Testimonial
Reversed Breast Cancer
Emotion Body Code Practitioner


Jeanna
CPC Testimonial
Reversed Breast Lumps

Personal Trainer and Coach
Ruth Meza
Written Testimonials
FROM CANCER PREVENTION COACH GRADUATES
"
As a western-trained physician, I have observed both professionally and personally the need for approaching physical illness and disease through a more holistic and empowered lens.
.
I was telling a close friend today how much I'm enjoying this course and I don't want it to end!

It's really healing just being in the group and having you guide us into our learning, thank you again - so much appreciation."

RACHEL MAURICE,
MEDICAL DOCTOR
"The insights and personal experiences you shared were immensely valuable.

Your engagement with the group was fantastic. I found myself looking forward to each day.

Many blessings to you for sharing your life changing work!"
ANGELA GORDYN
HOLISTIC HEALTH COACH
I'm a traditional Naturopath and although I know the importance of working with people on all levels, I had been overly focused on the physical.

Paul helped revolutionize my perspective on health and show me just how important emotional work is for creating powerful and lasting results.

He is a wealth of knowledge and an amazing person to be around. He's one of my biggest inspirations in the health field and in life in general.


I'll continue studying with Paul and I'm really excited to integrate his methods into my work and I know that it will make a big impact in many lives.
Joseph Mikrut, BROAD CERTIFIED NATUROPATH
"I learned fascinating things about where cancer comes from and how we can prevent it.

Paul is a wise, kind, genuine person who has helped several people prevent and reverse cancer over the past decade.

I highly recommend his course! It may be the greatest gift you ever give to yourself."
Guylaine Gervais
HOLISTIC COACH
"I am absolutely loving the course and keeping up by watching at night after my 9-5!
Your case history stories really drive everything home for me.
Your course was amazing and extremely beneficial. I will be signing up for CRC next."
JOHN KRISTJANSON
"What a Week! Thank you for sharing so much of your wisdom in this short period of time, although today was the last day, I still feel like you have so much more to offer.
Your teachings have been tremendously invaluable to me the past half year. I have been able to unblock so many of my limiting beliefs and through looking back at the emotional healing process, it has helped me personally.


After a long active search for my purpose and desire to help others, I believe I found it. I'd like to express my gratitude for finally finding my real teachers."
MAI INAGAKI
COACH & CHI GONG TEACHER
"
Having taken your fabulous course
and benefitted from your emotional healing guidance I reflected on aspects of my own life challenges and can openly say that the psychological aspect has usually been the hardest to come to terms with.
The mental pain of trauma is, in my humble opinion, the most toxic thing most will ever have to face.


Grateful to you Paul for your work to help people express their suppressed emotions. I am proud to have cried on many occasions."
CARL GODLY
CHEK PROFESSIONAL
"One important course I completed was Paul Leendertse's Cancer Prevention and Emotional Healing course. I enjoyed the week with Paul and learned additional nuggets of wisdom to help serve individuals during their healing process.
Paul's work and teachings have been instrumental in helping those who have exhausted all medical options and/or have chose a different path to healing."
KIMBERLY MILLER
HEALTH & WELLBEING COACH
CONTACT
SEND US A MESSAGE
Frequently asked questions
What can you offer that I cannot get from other online schools?
With us you will have the opportunity to learn from over 10 years of research into the lives of individuals with cancer. You will be learning from Paul Leendertse directly, the Pioneer of the Root Cause of Cancer who has spend over 10 years living with individuals with cancer and supporting them through their healing.

Do I need previous experience ?
Although our courses are designed for professionals, no previous experience is required. We have had a variety of people from all walks of life take our training:

-Stay at home mom's who want to raise healthy, cancer free children
-Individuals who want to understand and support their friends or family members, diagnosed with cancer
-Professionals of any kind such as physio therapists, Medical Doctors, Health Coaches etc

What is most important is that you are passionate about this knowledge.


Can I start with Cancer Reversal Coach?
Helping Clients reverse Cancer a variety of skills, that take some time to understand, practice and develop, thus, Cancer Prevention Coach is a pre-requisite for Cancer Reversal Coach.

The course material is designed to prepare you step by step for becoming skilled in holding space for, supporting and guiding your clients through their self-healing process.
When can I start studying ?

Did you know our
Spiritual Laws Course
exists entirely recorded - you can start studying any day of the year?
Our Cancer Prevention and Cancer Reversal Courses are held live and you can see the upcoming dates here:
I am a Medical Doctor or other Medical Professional, will I benefit from this Course?
Can I heal someone when I take this course?

The power to heal is within each individual. In our courses you will be learning how to help your client access that power and guide them effectively to make the changes required for their healing. The only long-term healing is self-healing.

If I have cancer, will I benefit from taking this course?
I have already taken a large amount of courses and am a highly skilled professional, will I still benefit?
These courses are the leading edge of cancer prevention and reversal, containing invaluable knowledge and tools not found anywhere else. Your pre-existing skillset will be of great value.